Have you ever thought of a use of your smartphone lock screen other than a wallpaper or a clock? You haven't. That's fine, not everyone thought about an apple falling towards the earth. But, do you know what everyone enjoyed? The benefits of that thought! In a thought Naveen Tewari (founder- InMobi)- "wanted to change the way consumers consume content." And Glance lock screen was introduced to bring that thought to reality!
By its revolutionary use of AI, Glance is currently the leading lock screen technology from India, pre-incorporated in almost all major smartphone brands. Today, any Glance lock screen user can freely access huge amounts of content on their lock screens! Do you know why? Find out in the article below!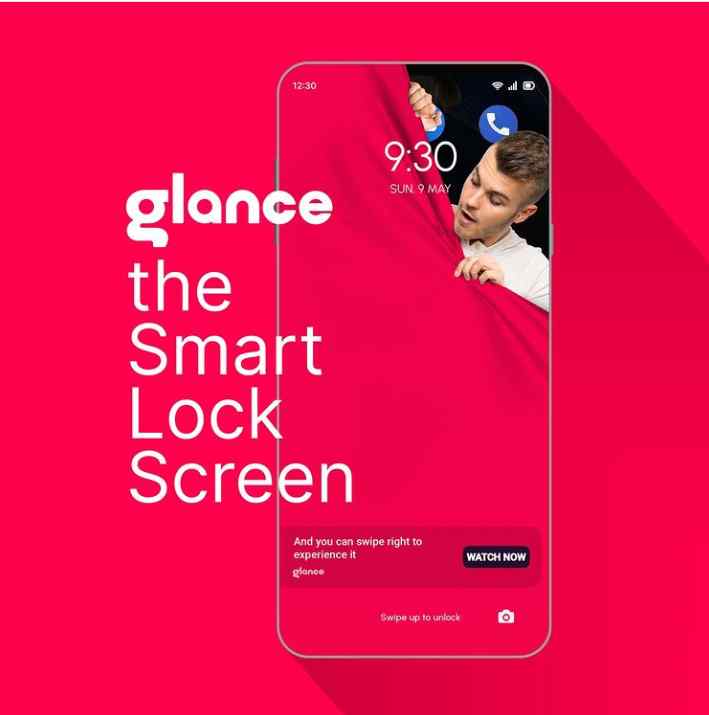 Glance Lock Screen: The Role of AI in Content Discovery
With the use of AI tools, the Glance lock screen brings to you, the content you love the most! Some AI tools that Glance uses are- machine learning algorithms and computer vision. With using them, a lot of work is made easier, for instance-
ranking and tagging (prominently displays engaging pieces)
searching for the right image (provides captivating visuals to resonate with the audience)
suggesting paraphrases (seamlessly exploring different content pieces)
predictive serving (continuously delivers fresh and interesting content)
caching of content (provides a smooth and uninterrupted browser experience)
But, not only AI, humans are looped in too! Why? Because the 250 million Glance users are humans! After approval, the curated content is served to you- the end user. Learn more about the type of content on Glance, in the upcoming section! 
Glance: The AI Offerings to Human Consumers
Glance smart lock screen is a pioneer in its field of revolutionizing the lock screen experience for users. With the use of AI-optimized content, the Glance lock screen aims to achieve heights like no other platforms have. Since its beginning in 2019, Glance has seen a tremendous increase in its users.
Starting from 26 million users, it caters to a huge user base of 250 million active users in 2023. Do you know why? Because Glance uses smart AI technology to bring its user content- personalized to their interest.
What sets Glance apart from any competition is social welfare guidelines and other generic rules. They are all to maintain social awareness, considering Glance is a lock screen technology. Hereby showing Glance's responsible approach to content delivery.
Some of the content highlights at Glance are mentioned below:
News/Fashion/Entertainment/ Sports Updates with Glance
Who isn't keen on getting updates on things or people who interest them? Everyone is! And Glance lock screen has made this need in people, its USP. How? By satisfying every bit of it! Starting from your favorite celebrity to the sportsperson you adore the most, the Glance lock screen has updates of all! And for people curious about what's happening around the world- get instant news updates, right on your lock screen!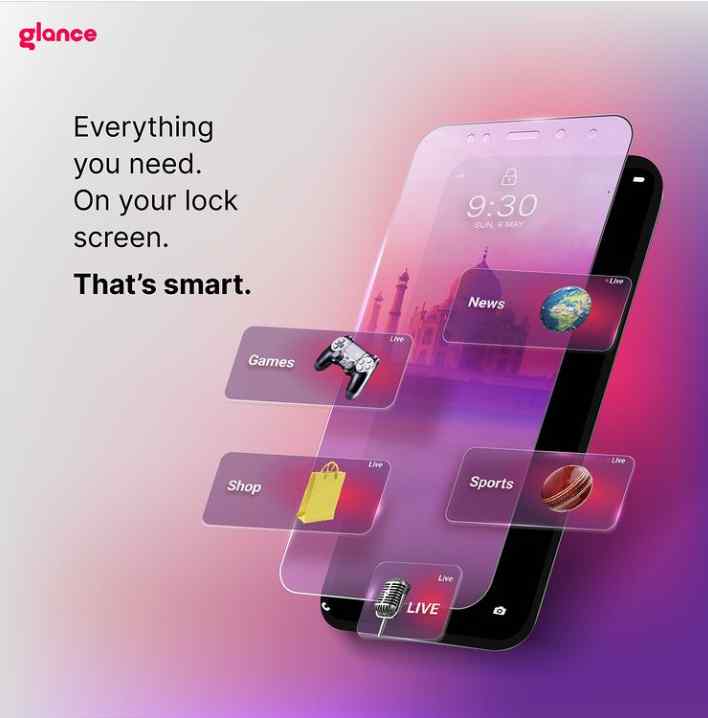 What are Glance Lock Screen Wallpaper Bylines?
Have you always been a curious cat? Then worry no more, with Glance, curious no longer kills the cat! Why? Because, if you want to know about any of the fleeting, 4K HD Wallpaper images on Glance, you just click the byline! It'll take you to loads of information about that picture. No matter if it's a bird, an animal, a tourist place, a historical place, or a religious place, you'll be well informed!
Short Videos and Glance
Short videos are all the craze today, isn't it correct? But, there's also some strenuous work that goes into finding an app and short video content most suitable to your taste. What if it's all brought to one stop? Yes! With the Glance lock screen, you can enjoy personalized short video content. Now, scroll, not to find the right content, but to not miss it!
Live on Glance Lock Screen
Do you like live streams? Silly question, who doesn't like live streams, when their favorite person is online, right? Glance lock screen presents you the opportunity to watch your favorite sportsperson, celebrity, and gamers on live streams. Right, from your smartphone lock screen, now engage with the people you admire! Some activities that promote engagement are- live chats, polls, quizzes, and even gift giveaways!
Glance: Has Games for everyone
Who says games are for kids? There's a huge age range in users of smartphones like samsung, realme, redmi, and mi. And everyone has an aptitude for gaming! But, not everyone may be tech-smart to use the apps. But, that's solved by the Glance smart lock screen. Without downloading any app, now, users can play games directly on their lock screens! And is there variety? Yes! Some of the hot categories are- arcade, puzzles, etc.
Glance Lock Screen: Shopping without hassle
So many e-commerce apps, which one to shop from? Which will give you a better deal on something I like? Tell you a secret? Now choose none! Because, the Glance lock screen brings you the best deals on your favorite products, just a tap away! Don't make your shopping experience hectic, make it easy and smooth with Glance and its recommendations. These are personalized as per your interests, so you'll not have to spend hours choosing the right product. Try Glance shopping now and grab a deal like never before! (realme users? It's not available on your devices, yet!)
Glance ensures Privacy and User Control
When the Glance lock screen says it uses your personal data, it never means to endanger your privacy. It's only to enhance your user experience, and serve you content that you value! Your privacy is safe in the hands of Glance, only to be used for your benefit. Alongside this, Glance makes available various user control features. Using them, you can add and deduct whichever feature of Glance doesn't sit well with you! Glance is committed to putting users in control while respecting their choices.
The language you love is the language Glance loves
Yes, your choice of language becomes the Glance lock screen's language! Glance has pin-pointed the users and facilitated them ease to the internet. Providing them with an option to access the Glance lock screen in their regional languages is one step towards it. At present, Glance can be accessed in regional languages like- Marathi, Bhasa, Telugu, Tamil, etc. Now don't let any language barriers hold your entertainment back!
Conclusion
So, how does the Glance lock screen revolutionize content discovery? By using AI! And it's how Glance offers personalized and engaging experiences to its users, right on their lock screens! Glance caters to a wide audience in India, Indonesia, and Southeast Asia through personalized recommendations on news updates, wallpapers, videos, live streams, games, etc. And there's more, you can access Glance in your regional language! So, which is the best lock screen technology out there? Glance!